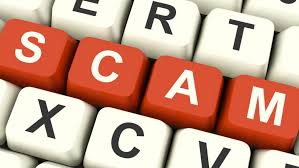 Categories: Uncategorised
---
Job Title: Senior Case Manager
For more information about me please click here.
The Financial Conduct Authority's Action Fraud team has released a figure for the amount of money lost to investment scams in 2018: a staggering £197m.
On average, each scam victim in 2019 lost £29,000.
What does an investment scam look like?
The recent findings came were extra information: investment scams are changing, and usually involved shares and bonds, forex and cryptocurrencies – mainly schemes that were NOT authorised and regulated by the FCA.
Cold-calling about pensions was banned in January 2019, and there is now greater public awareness about the dangers of cold-callers.
But it was also revealed that suspected scammers have moved away from the old cold-calling model, instead opting for social media and email campaigns to snag interest from potential targets.
FCA spokesperson on the topic, Mark Steward, said 'Investment scams are becoming more and more sophisticated and fraudsters are using fake credentials to make themselves look legitimate […] Last year we published over 360 warnings about potentially fraudulent firms."
Stay safe from scams
Cold-calls that you didn't give consent for are often scams, although tactics are always changing.
Many adverts advertising investment opportunities now appear on social media sites like Facebook, offering fantastic returns and often state the need to "get in early" while its cheap, pressuring people into making decisions early before they've had time to think about them properly.
People are best checking that the company (and often the investment itself) is regulated by the Financial Conduct Authority. You can check out any company to see if they are regulated by using the FREE FCA register.
If you believe you have investment problems and suspect a scam, it may be that you are able to make a claim. You can find out more about mis-sold pensions here, or contact the team at Spencer Churchill Claims Advice for a FREE chat.
---
---