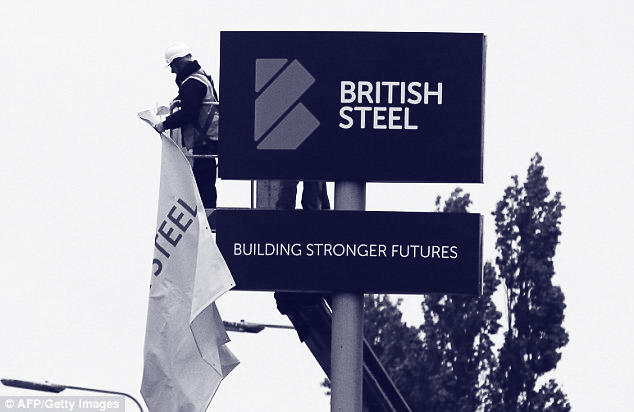 Categories: Final Salary Transfer Claims Pensions
---
Job Title: Business Development Director
For more information about me please click here.
More claims are expected for mis-sold pension transfers away from the British Steel Pensions Scheme after Retirement & Pension Planning Services enters into liquidation.
Based in Barnsley, Retirement & Pension Planning Services entered into an agreement with the UK financial services regulator back in December 2017, which mean they would STOP all pension transfer business, after potentially advising on many transfers away from the BSPS.
Now, the firm has entered into a voluntary liquidation, meaning it will cease all business.
What Is Wrong With Transferring a British Steel Pension?
British Steel pensions are often Defined Benefit pensions (often called DB pensions). They are rare, and come with a lot of benefits you can't get in a normal private pension.
It is even rarer that a financial adviser would consider it in a client's best interests to move away from it (usually only suitable in certain circumstances, such as a terminal illness, or because of extreme wealth).
It is for this reason that the number of pension transfers away from BSPS has been alarming for the regulator, and may indicate that some advisers may have been taking advantage of the panic surrounding BSPS in 2017 to make big money from transfers.
More Financial Advisers Involved
Retirement & Pension Planning Services isn't the only firm to have drawn the FCA into action over it's DB pension transfer advice.
Active Wealth (UK) Ltd was the first firm to be told to cease pension transfer business over the British Steel Pensions Scheme, with the firm going out of business in Feb 2018.
Claims Expected
Many people may have received negligent financial advice to transfer away from British Steel, and the FSCS "lifeboat" fund is funding another £52million to help fund some of the expected claims.
Want To Know If You Have A Claim?
Tens of Thousands have received negligent advice over their pensions in the last 10 years, and many may be able to make a claim.

Spencer Churchill Claims Advice offer people with concerns over their mis-sold pension a FREE initial assessment – a chat with an experienced claims assessor to see if they can make a claim.

There's no obligation – just get in touch through our website and we'll see if we can help!

Tags: British Steel Pension Scheme
---
---