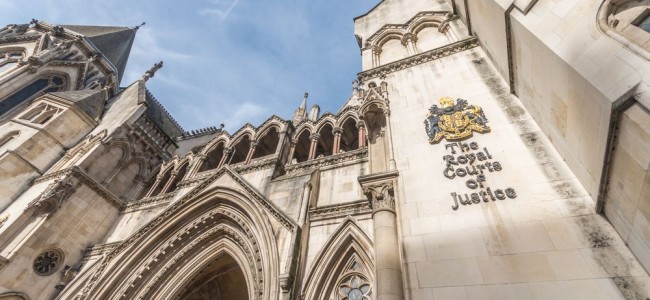 Categories: Mis-sold Pensions
---
Job Title: Senior Case Manager
For more information about me please click here.
RSM, who have taken over as administrators of Berkeley Burke SIPP have taken the decision to stop their fight through the Court of Appeal over their SIPP due diligence case.
For the last couple of years, Berkeley Burke have been in an ongoing legal battle after the Financial Ombudsman Service found them at fault for due diligence failings involving pension mis-selling cases.
But the SIPP side of the group went into administration (a type of insolvency proceeding) back in September 2019.
Now, the joint administrators have chosen to prioritise their responsibility towards the company's creditors.
Why does this matter?
There was potentially more than just the future of Berkeley Burke riding in these court proceedings: a huge number of SIPP companies have been watching the case very carefully to see what happens.
All around the UK and for the last two decades at least, thousands have been mis-sold SIPP pensions due to bad financial advice and due diligence failings.
In many cases, this is because a financial adviser has told somebody to make high-risk investments through a SIPP despite being unsuitable.
However, in some cases, the due diligence failings may have been the fault of the SIPP provider themselves, meaning they should in some cases pay compensation to their client for losses from their pension.
That's what the Financial Ombudsman Service decided several years ago when they first held Berkeley Burke accountable for due diligence in one particular case, and Berkeley Burke have been fighting it ever since.
But now in administration, the fight is effectively over, and could now set a precedent that places other SIPP providers in the firing line for compensation payments to clients who lost out to unsuitable investments.
What happens next?
With Berkeley Burke's appeal in doubt, both SIPP providers and those clients with potential claims will be looking to see what decisions the FOS, FCA and FSCS make next over whether to accept further claims against both Berkeley Burke and other SIPP providers with exposure to unregulated investments.
Can you claim against a SIPP provider?
If you invested in high-risk, non-FCA regulated products via a SIPP, it could be that you are able to make a claim.
Investments like these are only considered to be suitable for those who are earning enough and have enough knowledge and experience to handle the risk.
If not, the pension and subsequent investments may have been mis-sold, making a claim for £thousands possible.
Find out with a FREE initial assessment with Spencer Churchill Claims Advice – experienced specialists with mis-sold pension claims including SIPPs and final salary pension transfers.
---
---