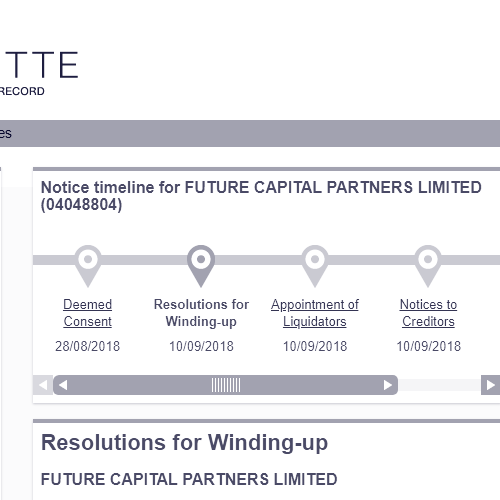 Categories: Claims Advice Mis-sold Pensions
---
Job Title: Business Development Director
For more information about me please click here.
Future Capital Partners Limited, the firm that managed the liquidated bio-fuels investment Elysian Fuels, has itself entered into liquidation.
The news of FCP entering liquidation, which began in early September 2018, follows months of industry speculation after it was revealed that it was facing closure as HMRC probed investors.
Elysian Fuels was declared a tax avoidance scheme, leaving many investors facing huge tax liabilities, and was valued at £zero some years ago.
Relation to SIPP mis-selling
Elysian Fuels, as well as the Eclipse 35 Film Scheme (also ran by Future Capital Partners), was always a high-risk investment, because it was not regulated by the Financial Conduct Authority – the UK's financial services watchdog.

Despite this, many financial advisers told their clients that an Elysian Fuels investment through a SIPP pension could turn their retirement prospects around. But not everyone was told about the risks, or properly assessed to see if they could afford to take those risks on.

The tax liabilities came later, with James Hay estimating that they had up to £20million's worth of exposure due to Elysian Fuels.

You can read more about Elysian fuels and claims on our dedicated Elysian Fuels Information Page.

You can also find out more about mis-sold pensions here for more information.

Tags: Elysian Fuels Future Capital Partners Liquidation Tax Liability
---
---