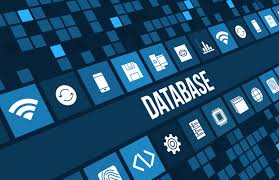 Categories: Uncategorised
---
Job Title: Business Development Director
For more information about me please click here.
The Financial Conduct Authority (FCA), which both creates and enforces many of the rules financial advisers have to follow, is creating a database of firms to help it police the final salary pension transfer market.
According to the rules, final salary pension transfers should rarely be considered suitable as they put the pension saver's money at too much risk.
But despite these rules, thousands transfer each year, often after receiving negligent financial advice from advisers who pocket large advice fees for giving it.
Final salary database
The move to database information relating to those involved in defined benefits transfers comes after lessons were learned over the British Steel pensions scandal.
Some financial advisers used fear and uncertainty over the future of British Steel pensions to persuade people to transfer away from the scheme, despite it not being in their best interests.
Since then, the FCA investigated many cases of transfer advice, and often finding them to be unsuitable, dished out restrictions on several firms to stop or suspend their ability to give advice.
The plan to database information about the pension transfer market is a way to combat the "lack of accurate and timely data on transfers" that made it difficult for the FCA to react to the British Steel situation, and be more proactive about policing the market.
Advice on final salary pension transfers
According to recent figures, there are around 3,100 UK financial advisers qualified and authorised to give advice over final salary pensions.
The hopes are that the vast majority of companies will take their due diligence duties seriously, only advising people to transfer defined benefits pensions when it is truly in their client's best interests.
But the team at Spencer Churchill Claims Advice know that this isn't always the case. We've dealt with well over 1000 cases of pension mis-selling, and know all to well how common it can be, and how much damage it can do.
Find out more about final salary pension transfer claims here.
---
---