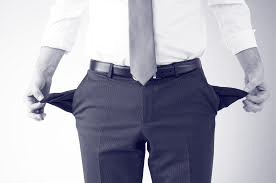 Categories: Final Salary Transfer Claims Uncategorised
---
Job Title: Senior Case Manager
For more information about me please click here.
The compensation on offer from the Financial Services Compensation Scheme for those mis-sold their final salary pension transfers away from British Steel, has come under criticism from a financial adviser.
Under current rules, the FSCS may pay out up to £50,000 in compensation to people who have been mis-sold over pension issues, if the negligent party (usually a financial adviser) is unable to pay.
In the case of many British Steel pension transfer issues, the IFA is no-longer trading or is unable to pay anymore compensation, so the FSCS has taken over.
But according to IFA Al Rush, many people were 'nobbled by the system when they took advice, and now the system is nobbling them, suggesting some need not be compensated at all'.
Al Rush has written to MPs to draw attention to the issue.
Bad advice over British Steel pension transfers
Because of the perceived uncertainty over the BSPS 1, many people were persuaded to opt out of being taken over by the PPF, or moving to BSPS2 by transferring away from British Steel completely.

But in many cases, the advice given has been shown to below par, meaning many people transferred for the wrong reasons and may have lost money in the long run.

Several financial advisers have been investigated by the FCA because of their conduct over the British Steel transfer scandal, with many losing their ability to give advice as a result, either temporarily or permanently.

If you transferred your British Steel pension, you may have been mis-sold. Find out with a free, no-obligation assessment from the team at Spencer Churchill Claims Advice. You may be able to make a claim on a No Win – No Fee* basis!

Tags: British Steel Pension Scheme
---
---