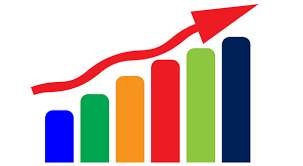 Categories: FSCS SIPP Claims
---
The Financial Services Compensation Scheme has paid out £112 million in the 2017/2018 period for mis-sold SIPP claims, as the number of complaints about SIPP pensions continues to rise.
Around 69,980 people in total used the FSCS last year to make a claim against a company that defaulted (meaning the firm could not pay compensation itself due to lack of funds or insurance).
But SIPP claims (where people make a complaint about the sale or advice of their Self-Invested Personal Pension) jumped again from £105 million last year, to £112 million; a rise of 7%.
What are the SIPP complaints about?
FSCS Chief Exec Mark Neale said: "Just over a fifth of the claims we handled in 2017/18 arose from pensions advice – mainly relating to the transfer or retirement savings out of an occupational scheme into a SIPP with a view to making illiquid and risky investments"
Illiquid investments are those that can be difficult to sell. For instance, if you own your house, you can consider that to be fairly illiquid as you can't sell it at the drop of a hat in a short space of time.
When we're talking about some of these investments, such as bonds in overseas property, it could take years to sell out of them, meaning your money is locked up in a high-risk and unregulated investment.
Bad Advice
Normally, these successful complaints are the fault of a financial adviser – somebody paid to ensure their client is acting in their best interests by transferring to a SIPP and making investments.
But time and time again, many financial advisers either aren't up to the task, or can earn big commissions by advising people to transfer.
____
Spencer Churchill Claims Advice has a specialist team of Claims Handlers, dedicated to mis-sold pension claims.
Call 01204 929929 for a free initial assessment to see if you can make a claim
---
---