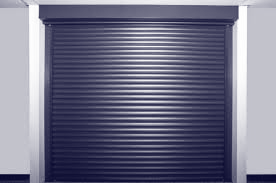 Categories: FCA Pensions SIPP Claims
---
Job Title: Senior Case Manager
For more information about me please click here.
Greyfriars Asset Management LLP, a firm that dealt with both SIPP pensions and Discretionary Fund Management (DFM), has gone into administration.
A note on the official public record (The Gazette) said that Greyfriars have appointed administrators from Smith & Williamson LLP on the 23rd of October 2018.
What does "going into administration" mean?
Going into administration generally means that the company will stop taking on new business, and will close its doors while a licensed third party (an Administrator) takes over management of the company. The administrator then assesses whether the company can be rescued into a "going concern", or it will be closed down permanently, often through a liquidation where assets are sold off.
Why did Greyfriars Asset Management go into administration?
The true reason Greyfriars Asset Management has entered into administration will likely not be known for some time. Usually, once the Administrator has assessed the business, it will release an "administrator's proposal", which often detail the reason for the administration.
Common reasons why firms go into administration include insolvency issues, making the company no-longer profitable.
Company History
Greyfriars Asset Management LLP formed in 2003, and dealt with many elements of finance including pensions and investments.

But in 2015, the watchdogs at the FCA removed their permissions to do certain things, including telling them to "cease accepting any new money into the Greyfriars Asset Management Portfolio Six ("Portfolio Six") on a permanent basis". Greyfriars could not advise on investments or pension transfers, nor accept new money from clients.

Portfolio Six was a DFM portfolio that is known to contain high-risk investments that may not be suitable for everyone.

Tags: DFM Greyfriars asset management SIPP Claims
---
---