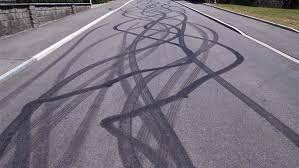 Categories: Uncategorised
---
Job Title: Business Development Director
For more information about me please click here.
Its less than a month since the ban on pension cold-calling became enforceable, designed to protect people's pensions from scammers and mis-sellers, and to raise awareness of the pitfalls of pension mis-selling.
But one firm has already 'boasted' of finding a way to 'swerve' the ban.
As reported in Citywire, Adviser Breakthrough which is an unregulated marketing company set up to serve leads to financial adviser Cadde Wealth Management (both companies share director Paul Cadde), sent an email to its customers telling of how they had found a way to cold-call despite the badn.
The email said 'We simply cold-call business owners and company directors and use the same sort of approach as we did when talking to them about a "pension performance review". This time we offer to review the investment performance of their ISAs, bonds, cash, unit trusts and any other investments.'
"[…]our adviser will help with anything they can. We do not mention or get into any conversation about pensions, and the adviser must not, of course, go into the appointment expecting it to focus on pensions".
Why was pension cold-calling banned?
A huge number of people who ended up being either scammed out of their pension, or were mis-sold a new pension arrangement that put them at risk or lost them money, got involved after receiving a cold call.
Many times, this was because they accepted a 'Free Pension Review', which often appeared to be impartial, but they were often paid to funnel pension transfers and investments to a particular arrangement.
These new pension arrangements were often high-risk and unsuitable for the people transferring, and many people lost thousands from their pensions as a result.
Did you transfer after a cold-call? Take a FREE initial assessment with the specialists at Spencer Churchill Claims Advice to find out if you can make a claim.
---
---