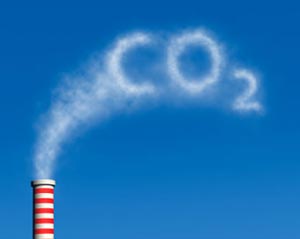 Categories: Mis-sold Pensions SIPP Claims
---
Job Title: Business Development Director
For more information about me please click here.
SIPP pension provider Liberty SIPP is again 'under fire' over its links to high-risk and unregulated investments.
Some SIPP companies allowed investments in alternative schemes, often based abroad and not regulated by the watchdogs at the FCA, including Liberty SIPP.
Often linked to the Ethical Forestry situation, in which the Costa Rican forestry scheme entered into administration, leading many people to later realise they had been mis-sold the investment, Liberty SIPP has come under criticism from some people in the industry because it allowed such investments.
Now, lawyers who represent some Liberty SIPP clients have announced that they are going after Liberty over supposed Carbon Credits investments.
A representative from one law firm said that Liberty (and other SIPP providers) had failed in their due diligence processes when they allowed some clients to invest in Carbon Credits, despite warnings from the regulator that some Carbon Investment Schemes were a 'sham'.
Cases & Claims against Liberty SIPP
In years gone by, claims against SIPP providers regarding high-risk and unregulated investments such as these didn't get far. The responsibility was usually placed on financial advisers to ensure that investments were above board and in their client's best interests.
But in many cases, clients took no financial advice to make high-risk investments through SIPPs, instead taking recommendations from unregulated introducers and marketing companies. While some SIPP providers insisted clients took advice, others did not.
But potentially landmark judgements against providers like Berkeley Burke and Carey Pensions in late 2018 may cast new light on legal cases and claims against providers, which may mean people who previously thought they could not claim may now be able to begin the process with renewed confidence.
Can you make a claim for a mis-sold SIPP?
We're no strangers to fighting mis-sold SIPP claims, having won pension mis-selling cases totalling a whopping £47 million* and counting.
Each one starts with a no-obligation, FREE initial assessment over the phone.
Carbon Credits
Ethical Forestry
Liberty SIPP
Pension Mis-selling
---
---