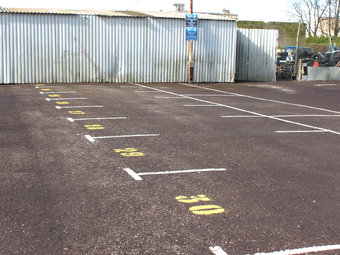 Categories: Investments
---
Job Title: Business Development Director
For more information about me please click here.
Park First Glasgow & Gatwick
Park First, the car-parking investment scheme arm of Group First, has agreed to cease operating and marketing it's airport parking investments with the UK financial services regulator – the FCA.
Itself an FCA-unregulated car-parking investment scheme which operated car-park investments in Glasgow and Gatwick, the FCA encouraged investors to seek independent financial advice before deciding what to do about their investment.
It added that "given the circumstances of this case, we will not take further action at this time, but reserve the right to do so if it appears action is appropriate".
Group First Investments
Park First is part of the larger Group First – a set of companies which includes Store First – the storage pod investment scheme that is currently subject to a winding up order delivered by the High Court, which has been postponed.

Both Park First and StoreFirst are high-risk investments, unregulated by the Financial Conduct Authority, and are sometimes invested in via a SIPP: Self-Invested Personal Pension.

Tags: Group First Park First StoreFirst
---
---