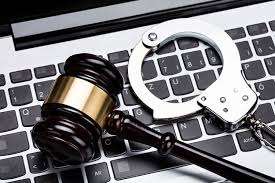 Categories: Uncategorised
---
Job Title: Business Development Director
For more information about me please click here.
A cross-organisation task force called 'Project Bloom' has indicated that a number of 'fraudster families' are often involved in pension scams.
Project Bloom is made up of staff from the National Crime Agency and The Pensions Regulator, and says that organised crime groups sometimes use 'rogue advisers' to target and scam people out of their pensions.
Crime families sometimes rely on people with specialist pension knowledge such as accountants and advisers to orchestrate pension scams.
Fighting Back
Nicola Parish, TPR Executive Director of frontline regulation said that 'trustees and administrators [of pension schemes] play a key role in preventing members from falling victim to scams by identifying suspicious requests early'
General awareness of pension scams has increased due to the Cold-Calling ban back in January 2019, and the FCA's Scam Smart TV advert campaign in 2018.
But scammers are always changing their tactics.
Stay safe, and always ensure you are taking advice from a regulated financial adviser by checking their status on the FCA register.
If you feel like you may be at risk from pension mis-selling, check out our dedicated pages here.
---
---