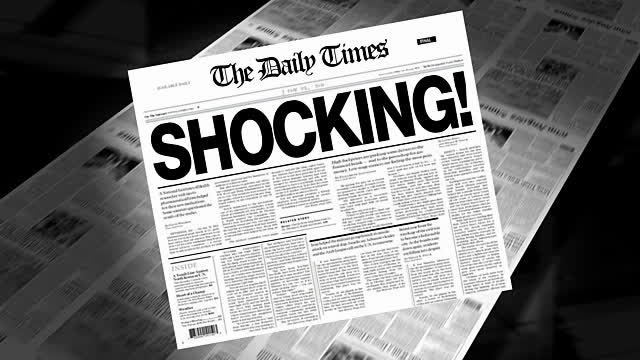 Categories: Uncategorised
---
The pension mis-selling scandal is now finally making headline news with mainstream media companies, with The Times dedicating a large segment to the issue of mis-sold SIPP pensions and high-risk investments.
The article focused on how thousands of pension savers were persuaded by unregulated marketing companies and financial advisers to transfer to SIPP pensions, and were sold high-risk and unregulated investments, many of which collapsed, devastating their pension pots.
But while The Times called this 'the dawn' of the new mis-selling scandal', industry figures show that the problem has been around for years, and is only now being picked up by mainstream press.
In 2017/2018, the FSCS paid out over £112 million for claims relating to pension advice, and Spencer Churchill Claims Advice alone has helped claim back £Millions for mis-sold pensions on behalf of its clients since 2014. The majority of claims won by Spencer Churchill Claims Advice have involved SIPP pensions.
Claims against SIPP providers
Until recently, most claims relating to mis-sold SIPPs and high-risk investments went against regulated financial advisers – people and firms that should have known better than to suggest unsuitable pension arrangements like this for clients who couldn't afford to take on the risk.
But many people took no financial advice, and some SIPP providers are now being held accountable for not performing due diligence checks on investments and marketing firms that they dealt with. SIPP provider Berkeley Burke lost its judicial review after the Ombudsman found it at fault, which now means more SIPP providers are being questioned about their role in unsuitable pension arrangements.
The REAL mis-sold pensions scandal
While thousands of people have indeed been mis-sold their SIPP pensions, many have now won compensation claims, or are in the process of making a claim.
But now, many other people are realising that the advice they received to transfer their Final Salary and other Defined Benefits Pensions was negligent. While harder to detect (as it often appears as if they new pension is growing), final salary pension transfers are often mis-sold.
If you moved a final salary pension, then you may have been mis-sold. Speak to a claims assessor at Spencer Churchill Claims Advice for a free chat to see if you can make a claim.
---
---