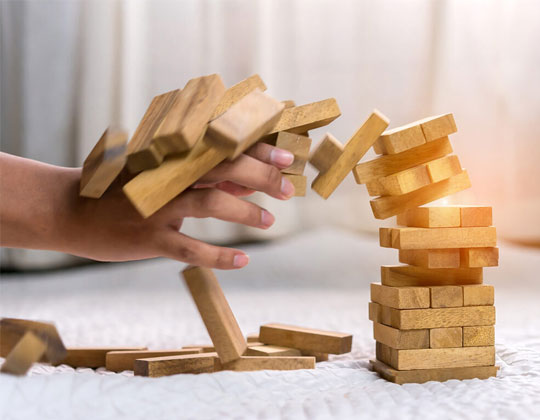 Categories: Mis-sold Pensions
---
Job Title: Senior Case Manager
For more information about me please click here.
How do I protect my pension if my pension provider goes bust?
When it comes to something as precious as our pension, it can be devastating if something happens to it – especially if it's completely out of our control.
Fortunately, there are a number of government regulations in place to make sure that if the worst should happen, your pension remains a protected commodity.
Our employers will be responsible for contributing to our pension and whether you're on a defined benefit pension scheme or a defined contribution benefit scheme, you need to be aware of your options in the scary event that your employer or employers pension becomes insolvent.
Read on to find out more about what to do if your pension provider goes bust and what retirement funds you can get a return on.
What types of workplace pension schemes are there?
There are two main types of workplace pension schemes:
Defined benefit pension/final salary pension
Defined contribution pension/money purchase pension
Defined benefit pension scheme
A defined benefit pension scheme guarantees a retiree an annual income for the rest of their life after they stop working.
It will provide them with a retirement income yearly calculated using their final salary (the salary they were last on before retiring), how many years of service to their employer and the rate at which benefits are accrued.
Defined contribution pension scheme
A defined contribution pension scheme must have all pension contributions made either by the employee and/or the employer placed into a managed fund.
The employee will then be able to access the pension fund upon reaching retirement age.
With a DC pension scheme, the amount of retirement income an individual receives is dependent upon the amount of pension contribution money, how long it has been invested for and the way that the investments have taken place over the course of the scheme.
What happens to my DB pension if my provider goes bust?
If you are on a defined benefit pension scheme, it is the duty of your employer to provide enough money for your retirement. If your company is experiencing financial difficulties, your pension money should remain intact as this will be separate from the rest of the company's assets.
What happens to my DC pension if my provider goes bust?
If you are on a defined contribution pension scheme, your pension will be managed by a separate pension provider rather than your employer, so your pension will be safe regardless of what happens to the company.
If your employer does go bust however, it just means that you will not be able to receive any more pension contributions that the employer would have given. In this case, contact your pension provider for advice.
What compensation am I entitled to?
The forms of protection and compensation is dependent on the type of pension scheme you are on.
Compensation for defined benefit pension schemes
For DB pension schemes, your employer is not allowed to dip into your pension fund under any circumstances and so it should be protected by a pension protection service known as the Pension Protection Fund (PPF).
If your employer is unable to pay your pension, the Pension Protection Fund (PPF) will compensate 100% of your pension if you have reached the retirement age on the scheme when your employer's pension goes bust.
If you haven't reached the retirement age, then you will receive 90% compensation. There is also usually a cap on compensation and in 2019/20, this was £40,020 for someone aged 65.
This compensation limit is reviewed every year to make sure that it is always in line with the average earnings in the previous UK tax year.
Compensation for defined contribution pension schemes
If the pension provider is authorised by the Financial Conduct Authority and is unable to fund your pension, you are entitled to compensation from the Financial Services Compensation Scheme (FSCS).
There are some defined contribution pension schemes that are run by a trust chosen by the employer known as 'trust-based schemes'.
If the employer goes bankrupt, then you will still be able to receive your pension. However, with a trust-based scheme, you may get less of a pension because the scheme's running costs come out of the pension rather than the pocket of the employer.
Fraud Compensation
If your employer went bust and the pension has been reduced as a result of fraudulent actions, there is a fund used to pay compensation known as the Fraud Compensation Fund. This compensation fund will cover the majority of workplace benefit schemes including both DB and DC pensions.
Note: The FCF does not cover personal or state pensions.
What if I don't know my pension provider?
If you don't know your pension provider, don't panic.
The government has a pension tracing service to help you rediscover your old pensions. This service cannot reclaim lost funds but it can help you find out more information about your pension policy and help you find out who best to get in touch with.
Any information that you can provide regarding previous and current employers, employer addresses, employment dates and payslips will help you.
Who do I contact if I want to make a complaint about my workplace pension scheme?
If you wish to make a complaint about your workplace pension scheme because you have reservations about the way it is managed or an issue has arised, you can contact the Pensions Advisory Service or the Pensions Ombudsman who deal with a manner of pension-related queries and concerns.
---
---