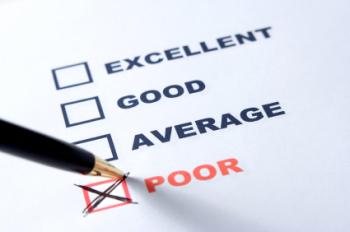 Categories: FCA Final Salary Transfer Claims
---
Job Title: Senior Case Manager
For more information about me please click here.
Its no secret that the watchdogs at the FCA are gunning for financial advisers that give unsuitable or even negligent financial advice over the transfer of Final Salary Pensions.
Defined benefits pensions are considered to be rare, valuable and in most case, well worth keeping!
But over the past few years, many financial advisers threw caution to the wind and earned fortunes by transferring final salary pensions, even when it wasn't in their clients' best interests.
In some cases, this has resulted in people shaving tens of thousands from the value of their retirement funds, and in worse cases, reducing them to nothing.
More recently, the FCA sent out requests to almost 3000 financial advice firms authorised to give Defined Benefits pension advice, demanding information on how many transfers they had been doing, and the nature of them
But 8 firms have failed to respond…
Final salary pension transfer concerns
In a recent probe conducted by the FCA, in which 154 transfers away from Final Salary schemes were put under the microscope, less than 50% of the advice given was found to be suitable, with a large percentage simply 'unclear'.
Stats like these may have driven the FCA to write to all advisers to get a better idea about the scale of the problem.
But while the majority seem to have responded on time, some were late and 8 firms didn't respond at all.
An FCA spokesperson said that these firms would face "appropriate action" from the regulator, which has the power to suspend authorisation to advise on pensions, on cancel a firm's authorisation completely, and even fine them if it deems necessary.
Mis-sold pension transfer claims
Thousands of people across the UK were persuaded to transfer valuable pensions away from private companies and from the Public Sector, and many will have been unknowingly mis-sold.

If you transferred your pension, and would like to know if you can make a claim, contact our team for a FREE, no-obligation initial claims assessment – a chat with our case assessors to see if the advice you took was suitable.

Tags: Final Salary Pensions Mis-sold Pensions
---
---