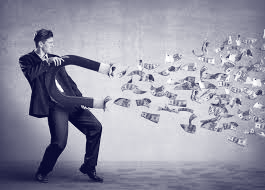 Categories: Final Salary Transfer Claims
---
Job Title: Business Development Director
For more information about me please click here.
The Financial Services Compensation Scheme (FSCS) has already received 221 claims for the advice given by Active Wealth UK Ltd, and 14 claims have already been paid.
Active Wealth (UK) Ltd is known to have been "at the centre" of the British Steel Pensions scandal, in which many people were often wrongly told to transfer their valuable British Steel Pensions away from the scheme, and in-turn becoming victims of pension mis-selling.
Final Salary pension schemes like these are both rare, and offer valuable benefits, including a guaranteed income in retirement. But in many cases, fears over the schemes deficit and move of many accounts to BSPSII allowed some advisers to swoop in and secure thousands in transfer fees to private schemes.
Active Wealth (UK) Ltd was one financial adviser that felt the wrath or the UK regulator – the FCA – over its conduct relating to British Steel pension transfers, having some of it's permissions to give advice suspended. The company was later declared in default with the FSCS, meaning that the FSCS feels it cannot afford to pay the claims being made against it, so the FSCS will pay successful claims for it so victims of pension mis-selling don't always lose out.
Claims for mis-sold final salary pension transfers
There's been a huge rise in the number of people transferring valuable final salary transfer over the past few years, and many of these people will have received negligent advice to do so, leaving them in a riskier position that may lose them money in retirement, while financial advisers earn thousands in transfer fees.

If you've moved a final salary pension in the last 10 years, read up on our Final Salary Transfer Claims page to find out more.

Tags: Active Wealth (UK) Ltd British Steel Pension Scheme BSPS
---
---